1300 Series NAPEC High-Security Shrouded Padlock Hasp
These heavy-duty, military padlock hasps are made of military-grade stainless steel and designed to prevent attacking the padlock by reducing the chance of bolt cutters or grinders accessing the lock.
The hasps are cast from corrosion-resistant steel and heat treated for maximum strength and durability. Hasps are generally mounted using through bolts or welded to prevent removal. The hasp unit is welded into postion for permanent mounting, based on its specific application and need.
Product and Installation Information: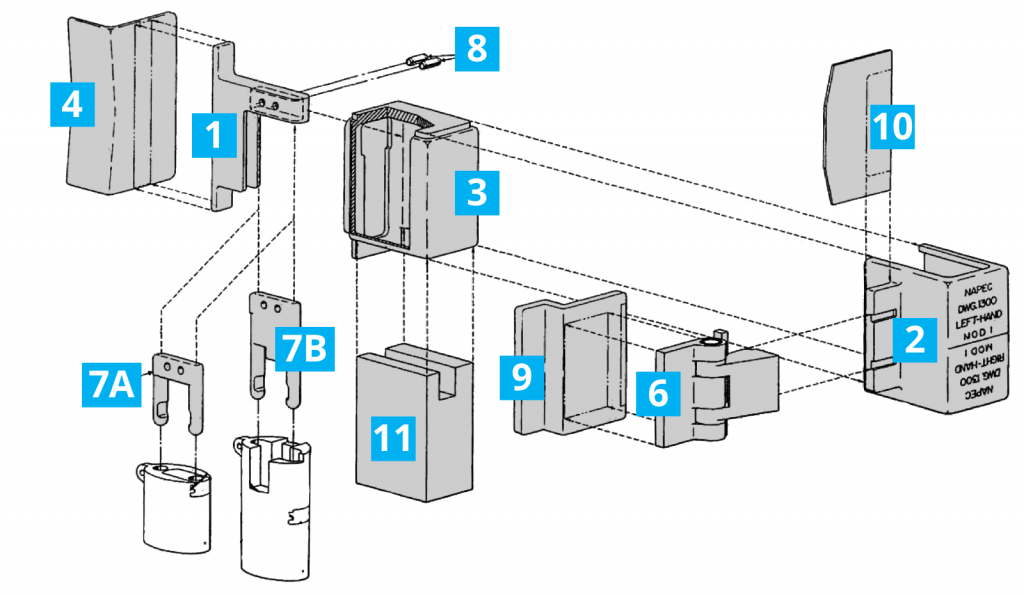 (Padlocks not included or sold by Shellcast)